VICENZA, Italy – There was certainly no shortage of energy at the Vicenza high school gymnasium on Saturday when the host women's volleyball team faced the Sigonella Jaguars.
Spectators and players alike were thrilled to be back in the gym to play volleyball, and according to coaches it was so on Friday night, when the teams met for the first time in nearly two years thanks to the protocols. coronavirus.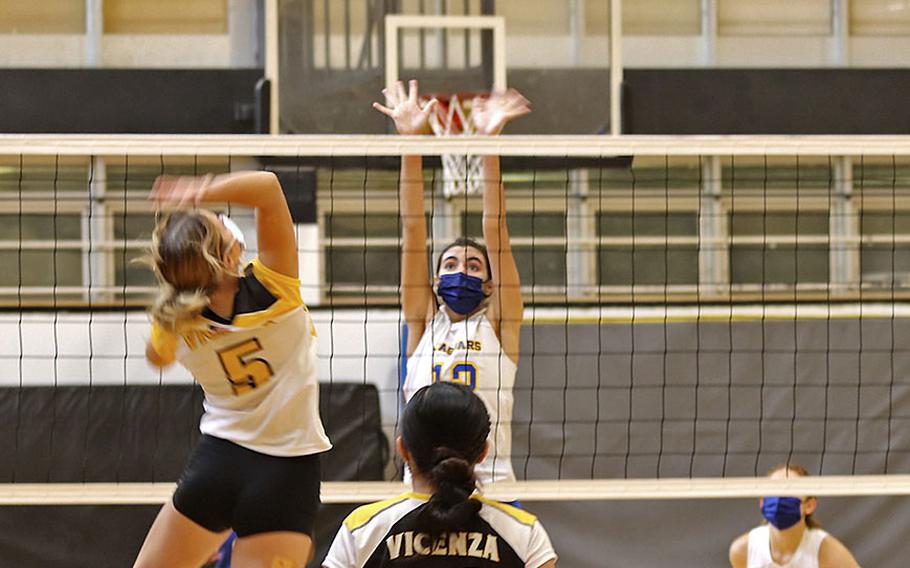 The teams were tied on Friday, playing all five full games to determine a winner.
On Saturday, the Cougars started the game strong, just like they did on Friday. However, this time around they kept the pressure on and never let the Jaguars pick up any pace, which turned out to be a winning formula.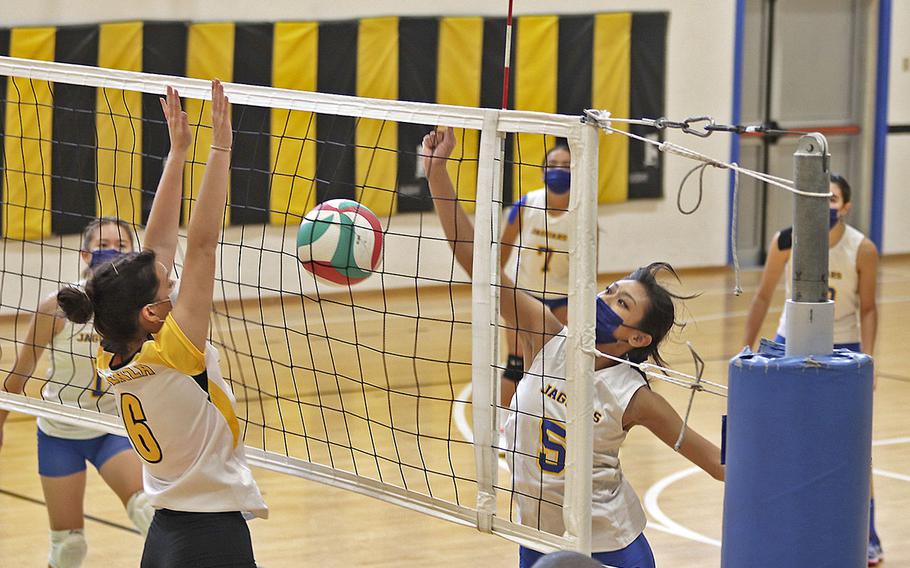 Behind the solid services of Fiona Hein, Julia Ridgely and Giana Barea, the Cougars won 25-12, 25-12, 25-10.
"Today was very different from how we played yesterday," said Vicenza coach John Kohut. "We knew we could play better than yesterday so our plan was to go out there today and be assertive and put serves in the corners where we knew we had to put them. It worked well for us.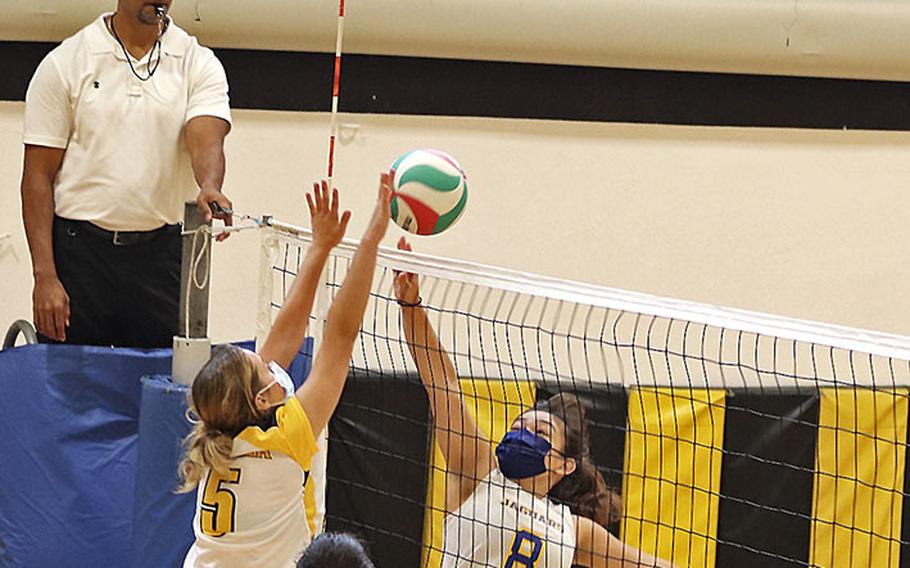 The Jaguars remained motivated throughout the game and never gave up, despite everything the scoreboard said.
Sigonella's Angela Mykayla Abad, Fabiola Mercado-Rodriguez and Madison Wood played well and each played a key role that helped the Jaguars stay in the game.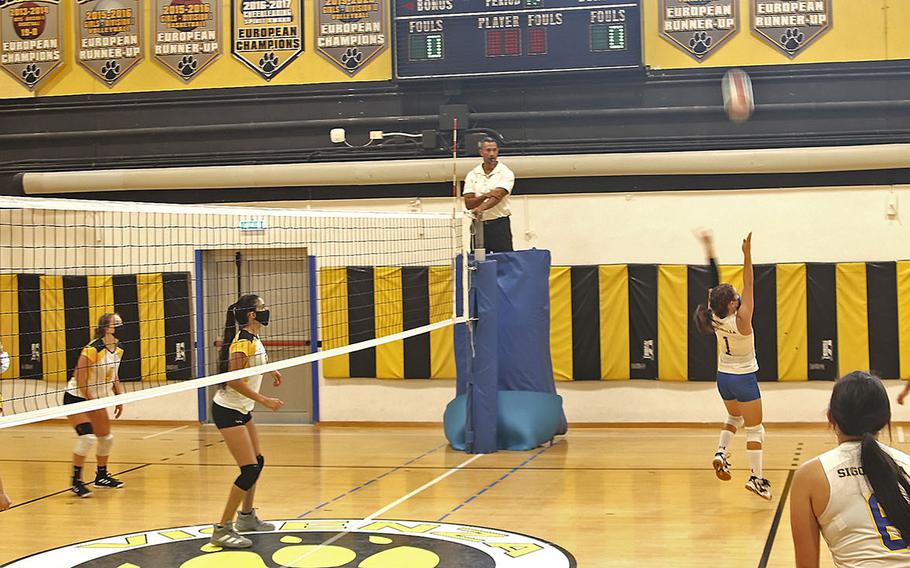 "After not being able to play or even train for a year and a half, and having had a full turnover with the team, we learn by playing, and unfortunately, due to the pandemic, we have to learn while playing. a college game, "said Sigonella coach Shawn McCarthy.
On Friday night, the Cougars started off strong, winning the first two games decisively 25-16 and 25-10. The Jaguars fought back and after 25-16 and 25-20 wins in sets the game was tied.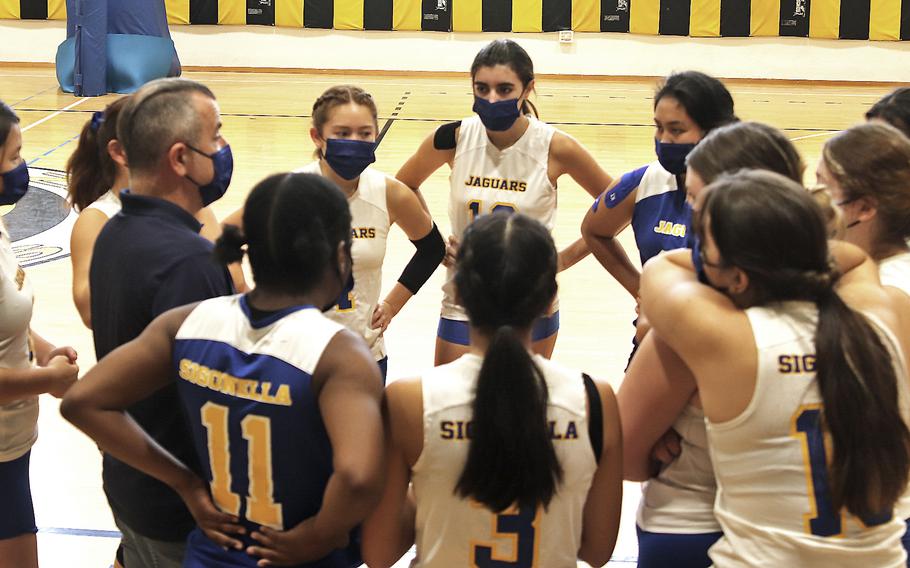 The Cougars then released the game 15-11.
"Friday night we didn't serve as well as we should have," Kohut said. "We let our guard down and they took advantage. "
McCarthy believes his team will improve as the season progresses.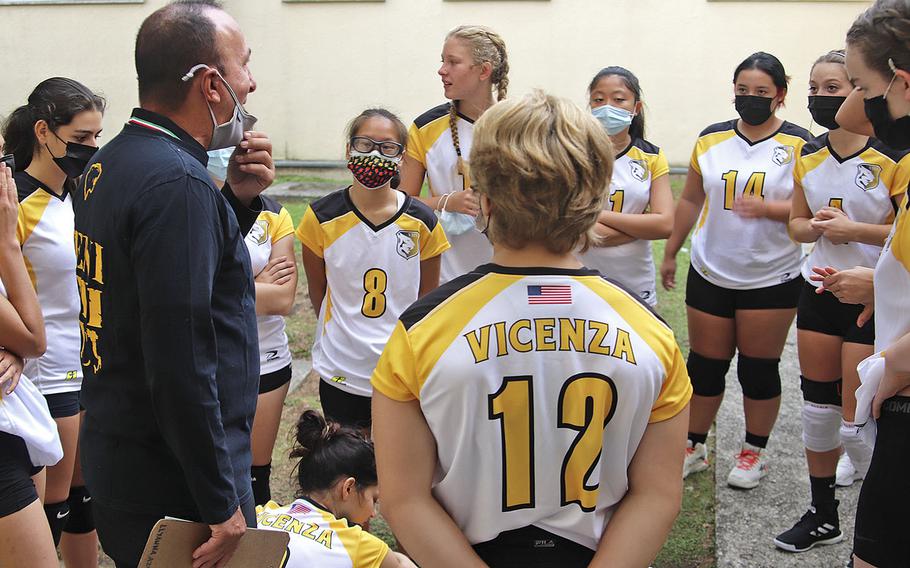 "Every touch of the ball, every play is a chance for us to learn," said McCarthy. "The challenge for a trainer is to stay patient and wait for the results of the training, the kids will do well eventually."