The Nebraska volleyball team's red-white scrimmage, an annual celebration to mark a new season, took on a somewhat sour note late on the evening of late August.
Nicklin Hames, the Huskers' four-year-old starting setter, hobbled off the field at Devaney Sports Center, favoring her ankle with tears in her eyes.
Before the season even started, Nebraska dodged their first injury test, as Hames only missed the first week of the season.
But the Huskers felt the effects of his brief absence late into the regular season.
Two games into a rare three-game losing streak in mid-September, the Huskers ranked 11th in the Big Ten in hit percentage and 12th in set wins. It should be noted that NU's non-league list had four nationally ranked teams.
Even so, the attacking struggles were enough for coach John Cook to bluntly declare, "We have to find a way to kill more balls" on September 17.
Now, after a flawless six-game run to open their league schedule, the Huskers rank first in the Big Ten in completion percentage in conference games alone.
Cook says a key part of the turnaround is getting Hames back into rhythm. He pointed out that the Huskers were starting two first-year hitters in Lindsay Krause and Ally Batenhorst and were also without Lauren Stivrins.
"Son (Hames) got injured in the red-white (scramble) threw a wrench in everything and really slowed us down," Cook said on Tuesday. "We have three new hitters for her, so it just took time to develop that."
The grind of the season: After a weekend in the east, the Huskers waste no time returning to action. When Nebraska takes to the field at 8 p.m. Wednesday to host Indiana at the Devaney Sports Center, less than 80 hours will have passed since the Huskers knocked out Rutgers on Sunday after beating Penn State on Friday.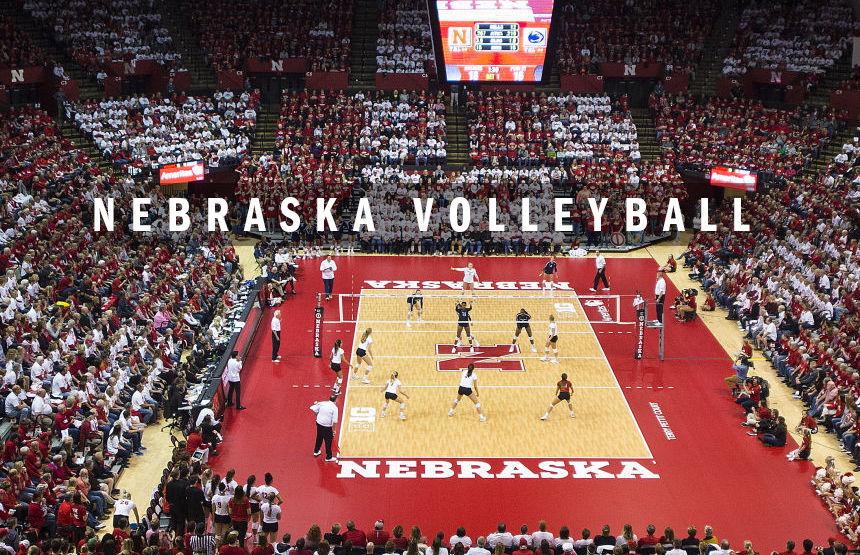 "It's a chore," Cook said. "We're just talking about recovery and sleep. I'm worried tomorrow night about how much gas is in the tank emotionally. Physically they're fine, it's emotionally. It's been a long journey."
Caffey not in training: Nebraska starting middle tackle Kayla Caffey didn't play Sunday due to illness, but was in attendance after testing negative for COVID-19.
Cook said she did not practice on Tuesday and did not have an update on her availability on Wednesday or moving forward.
Callie Schwarzenbach replaced Caffey on Sunday and had five kills on .444 hits.
"That's why we let them fight and spin them all," Cook said. "Even Kalynn Meyer, she also rotates there, so we always try to ensure that each position group has a group of confident players."
The Hoosiers' serving assistant: Indiana brings a 2-4 conference record to Lincoln on Wednesday, but he has Cook's attention in part because he plays consistent defense, which moves well in the league.
Additionally, the Hoosiers have a service weapon in rookie Camryn Haworth, a left-handed passer who leads the Big Ten in ace serves per set (.60) in conference play, narrowly edging Nebraska's Hames and Keonilei Akana. which are both at 0.55.
Huskers taking advantage of NIL: Nebraska players Kenzie Knuckles, Lexi Rodriguez and Krause have custom t-shirts for sale at RAYGUN, a Des Moines-based t-shirt store with a store in Omaha.
Lexi Rodriguez smiled when her t-shirt designs were mentioned on Tuesday.
"Lincoln digs Lexi," it read. "The Lex Big Thing," points out another.
This is the latest example of Nebraska student-athletes taking part in name, image, likeness. But Rodriguez is in no rush to capitalize on the new venture.
"Right now I'm just taking a step back and watching who's coming at me and whether or not I should do it," she said. "I'm only a freshman so I'm looking at something I'll do more of in the future."
Photos: Nebraska sweeps Michigan State to stay undefeated in Big Ten game